Rewarding Career Opportunities at Acme Foundry Incorporated
Much of Acme Foundry's success over the years can be attributed to an innovative and responsible management team supported by a loyal and dedicated workforce. Acme has always believed in promotion from within as evidenced by the larger portion of the management staff having risen through the ranks.
There are approximately 2,950 foundries in the United States. Only 6% of U.S. foundries employ more than 250 people. Acme Foundry employs more than 300 people, making it one of the largest foundries in the country.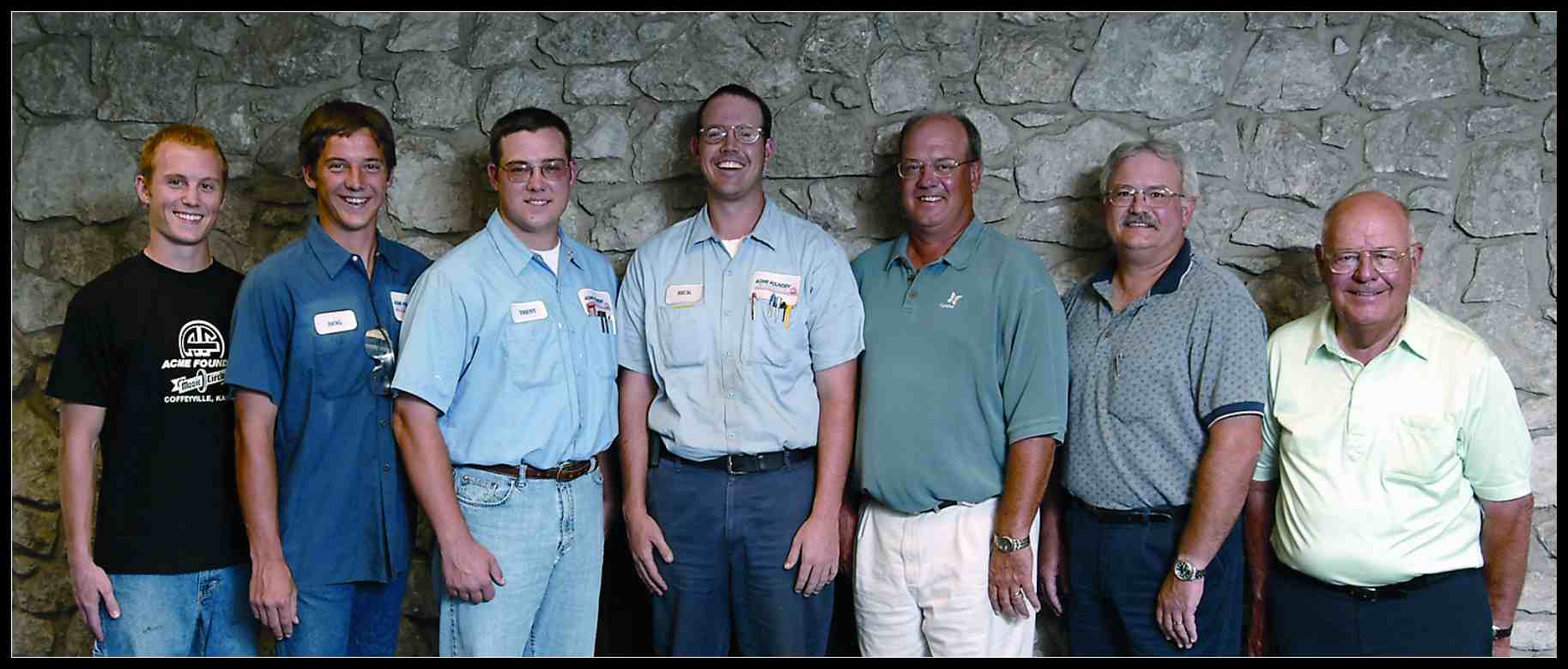 Our Employees Stick with Us
Our staff is not only large, but also capable. Many of our employees have worked at Acme Foundry for years. It's not uncommon to find managers as well as general laborers who have worked at Acme for 10, 20, 30, 40, or even over 50 years of continuous service.
Acme makes an investment in each employee hired by providing special training and offering educational opportunities. This investment results in satisfied employees and a stable, well-qualified workforce.
Find out More About the Open Job Opportunities at Our Foundry and Apply Today
For information on current openings or to submit a resume, please:
Visit our Human Resources Department at 1502 Spruce St., Coffeyville, KS 67337
Or contact Human Resources at 620-251-6800
Or send us your resume at: